Boxer Tyson Fury Wants to House LA's Homeless with Fight Purse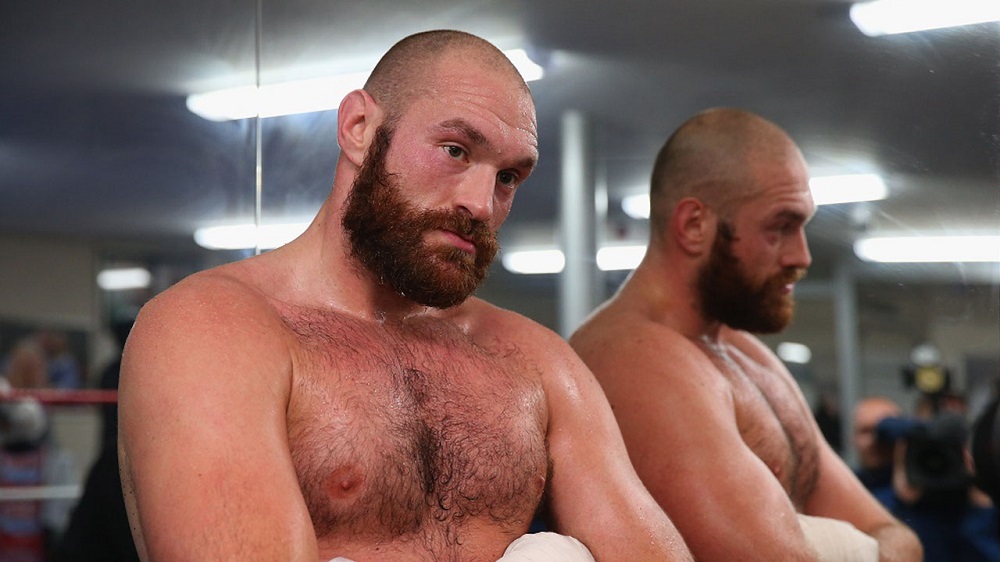 It's a big weekend for heavyweight boxing in the US as current WBC champ Deontay Wilder takes on 'lineal' heavyweight champion Tyson Fury at the Staples Center in LA on Saturday night. Controversial boxer Tyson Fury has been making news in the past week as he proposes to give a chunk of his fight purse to help house the homeless.
The braggadocios British boxer who is known as the 'Gypsy King' has been battling his own demons over the past 3 years and wants to help some of LA's most deprived with an act of generosity.
Tyson Fury – From Suicide to Superstar
Tyson Fury has battled with depression and drug abuse and has come back from the brink of suicide to lose 100 pounds over the past year to not just recover but to compete at the highest levels of boxing.
In November 2015, Tyson Fury defeated the heavyweight champion of the world, Wladimir Klitschko in one of the most shocking surprises in boxing history. Klitschko had been undefeated for 10-years and no-one expected the Manchester-born boxer with traveler roots to dethrone the king.
After becoming the four-belt champion, Tyson Fury went off the rails and didn't fight again until earlier this year. During his layoff, he battled to clear his name as he refused to take a drug test due to his cocaine consumption. The fighter had pretty much lost the will to live and has publicly come out to talk about his battle with drugs, depression and suicidal thoughts.
His battle has been an inspiration to many. You can find out more about his struggle in his recent interview with comedian and podcaster Joe Rogan on the JRE podcast.
Tyson Fury To Tackle LA's Homeless Situation
Although Tyson Fury has caused much controversy with some foolish comments about homosexuals a few years ago, which were more to do with his religion than anything else, he is a decent man at heart.
While training at LA's Wild Card Gym for his December 1 clash against the current WBC champ Deontay Wilder, Fury couldn't believe the extent of homelessness in Los Angeles.
"There are a lot of homeless people on the streets here, more than I've ever seen ever in my life. I'm staying in downtown LA but if you go five minutes down the road there's like – I don't know – thousands of homeless people. You think you might be in a third world country but it's a crisis situation and something needs to be done about it."
Tyson Fury has pledged some of his fight purse to help the homeless in the US, which he has done for the right reason as opposed to a gimmick to promote his fight. It seems the Gypsy King is endearing himself to the American public. All he has to do now is beat Deantay Wilder to be back on top of the world after his 3-year hiatus.
Featured image from The Guardian