Want to Build a Successful Business? Serial Entrepreneur Halsey Minor Says Don't Get Lost in the Weeds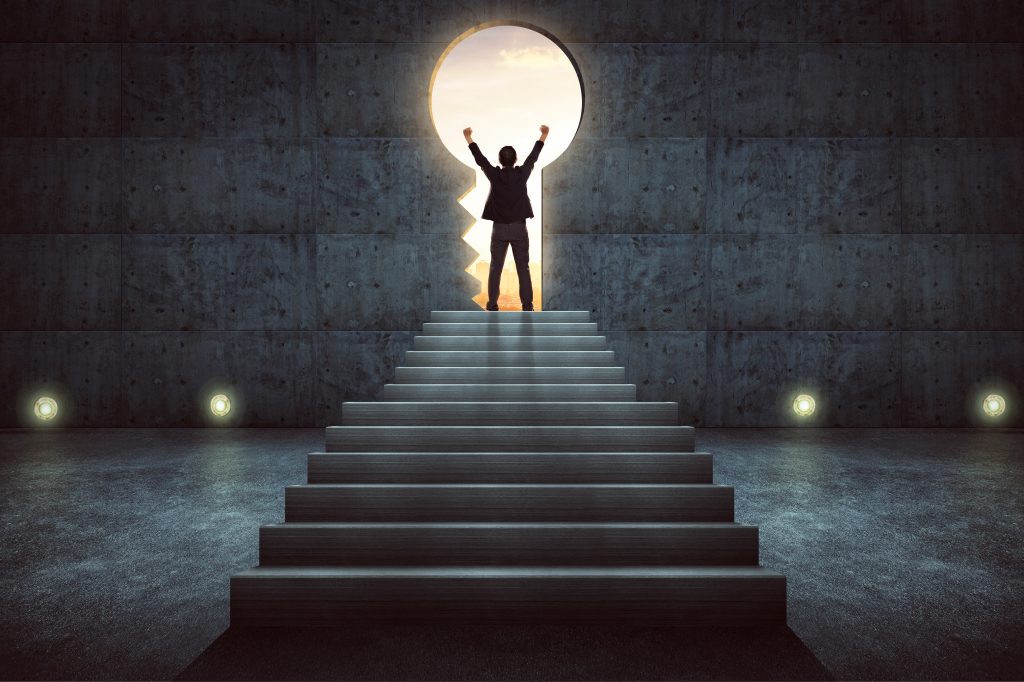 Ever heard the expression of not seeing the wood for the trees? Or just having the feeling that you're too close to a project to see the bigger picture? According to serial entrepreneur and multimillionaire Halsey Minor, a lot of startups fail because their owners get "lost in the weeds."
Like a dog chasing their tail, they're caught up in an endless cycle that may keep their business afloat but doesn't bring in the big bucks.
Who Is Halsey Minor?
If you're wondering who Halsey Minor is, he's made a long career out of building successful companies around emerging technologies. As Founder of CNET (one of the first internet media sites to focus on technology, consumer reviews, and videos), Halsey presided over one of the web's first profitable companies. CNET became a NASDAQ 100 company and was acquired by CBS Corporation for an eye-watering $1.8 billion in 2008.
He was also a co-Founder and early investor in Salesforce in 1999 (to the tune of $19.5 million), co-Founder of Google Voice, Founder of Uphold, an early Coinbase competitor in 2014, and latterly, immersive video company Live Planet, and blockchain startup VideoCoin. Are you keeping up?
With a host of other accolades to his name, you could say that Halsey knows a thing or two about running a successful company. He's also used to building businesses around technology and ideas that don't exist yet. And surviving boom-bust cycles and speculative bubbles with dexterity and skill.
So how did he find success while other companies were going under? How did he steam forward without losing focus on the finish line? I caught up with Halsey at the World Blockchain Forum in London last month to find out.
See the Bigger Picture
The only way you can be a visionary and maintain your self-belief while others around you are folding is by standing back from the day-to-day. Having started multiple high-tech businesses, you might imagine Halsey sitting at his desktop writing code or leading the development effort. But that isn't the case.
"I did some programming in college, but I'm not going to sit down with the programmers every day and check every line of code. A business owner shouldn't get lost in the weeds."
A recurring complaint from millennial employees is that owners and managers don't give them the space they need to do their jobs. The fact that they need mentors, not managers ties in well with what Halsey is saying.
By focusing on the bigger picture, you can steer your company forward while keeping your employees engaged and productive at the same time.
Hire the Right People
Obviously, a successful business isn't one in which the owner is out playing golf and the minions are updating their Instagrams. But running a money-making company isn't just about giving your employees space; it's about hiring the right people for the job, giving them the tools they need to do their best work and then getting out of their way. Halsey is very clear on the need to hire the best talent and let them take the lead.
"I'm very good at getting the best people working on projects. I hired Devadutta Ghat to build the cloud for Live Planet."
To give you some context, Ghat isn't just good at what he does. He's one of the only people who does what he does, having built Intel's video streaming cloud. "He's one of the few people in the last 10 years who's actually built a video streaming cloud," Halsey explains.
When you hire the right people and are confident that they're doing their jobs, you can continue growing your business. Ghat is now one of Halsey's not-so-secret weapons. He brings with him not only experience in building software but also running data centers, encoding, storage, and streaming.
"We've got some interesting companies [Live Planet and VideoCoin], we've got very deep crypto experience, in my case back to 2012, we've got deep experience in video and a highly profitable business."
Be Better Than the Competition
Ask Halsey what he's passionate about and he probably won't tell you it's customer relationship software, emerging technology, or even making money. It's more about the challenge of taking on the competition and winning.
"With Salesforce, we went after big companies and their customers," he says. "With CNET we forced many Internet giants out of business." And that's exactly what he's got in mind for VideoCoin.
The company isn't about competing with the likes of Google Cloud or Microsoft Azure; it's about knocking them out of the picture completely.
Would Halsey say he was somewhat addicted to the challenge, to the adrenaline of taking on the big players and winning? "I think that's why we all do it," he laughs. And it's a pattern that emerges starting with CNET all the way up to his latest venture VideoCoin which, unsurprisingly, sees Halsey venturing into exploratory terrain again.
Go Big or Go Home
A quick peek on VideoCoin's website may lead you to brush the company off as another blockchain content platform trying to fix the broken system. But, VideoCoin isn't about individual customers. Halsey doesn't believe in aiming small. And in fact, VideoCoin isn't just about taking on the likes of Facebook and YouTube either, but AWS as well.
In true Halsey Minor style, he's looking for large corporations as clients, like 20th Century Fox Film Corp and AT&T Entertainment Group. VideoCoin is as much about decentralized storage space as it is video content distribution. Large corporations make the perfect target since they have excess server capacity. These are otherwise known as "Zombie Servers" that could easily be monetized.
In fact, it's estimated that around one-third of virtual servers are zombie servers that many companies are running without external communications. They consume electricity but serve no purpose. Through VideoCoin's decentralized computer storage on the blockchain, Halsey's created a whole new business model again.
Solving a problem, tapping into a need, and allowing businesses to utilize this computer space that's going to waste.
"That's how I invented Google Voice [Grand Central Communications, the technology Google Voice is built on was sold to Google in 2007]. I was on the road a lot and no one could reach me and I needed some way of getting all my notes and messages in one place. A lot of my businesses were designed to solve problems that I had and ended up being useful to others as well."
Business Acumen Counts
You've probably heard enough times about the importance of a strong leadership team when investing in a project. But you may wonder why bringing in advisors and CEOs from non-related business fields or different disciplines helps. It's because business acumen counts. Experience counts.
And when it comes to churning out money-making businesses one after the other (even withstanding the dotcom bubble) you don't get more storm-seasoned than Halsey.
When asked about the changing regulation surrounding the ICO space and the reason so many ICO companies fail he says, "It doesn't make sense to ask people to invest in an idea. You have to show them a working product." It may sound simple, but after seeing blockchain startup after blockchain startup requesting funding for non-functioning ideas, it's also extremely logical.
The Takeaway
Want to run a successful business? Start big picture thinking. Not just what's already in the market, but what could be in the market. Don't try to stay on top of every last detail, but understanding the importance of hiring the right people and letting them do their jobs. Evolve with new technology, find solutions to people's problems, and go all-in on your idea. It's worked for Halsey Minor. It may just work for you, too.
Featured image from Shutterstock.