Worst Monday Ever for Bezos as Amazon Shares Tank Further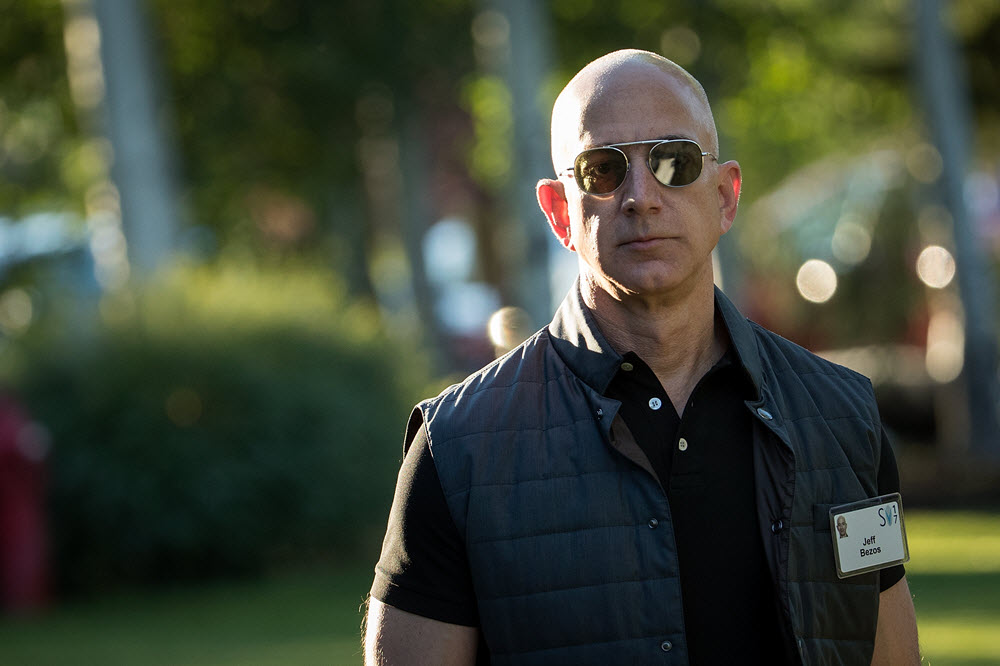 Not many people like waking up to Monday morning, but yesterday's further tanking of Amazon stock must have made its founder and world's richest man Jeff Bezos want to crawl back in bed.
FANG stocks are suffering across the board at the moment but after Amazon's disappointing Q3 report on Thursday, its shares dropped by 14% in two days, the worst performance since February 2014 and down by 23% this month. Bezos' wealth also tumbled by $19 billion in the last two business days.
The internet giant was in good company on Monday, however, as tech stocks dropped in general with the Nasdaq down 1.6% at closing time. However, no other tech company saw such a brutal pummelling as Amazon with its shares shedding a further 6.3% in value in its steepest two-day decline in over four years. Amazon stock plunged by $103.93 to $1,538.88 at end of trading.
Monday's drop came after already losing $139.36 (7.8%) on Friday to trade at its lowest price since April and register the worst decline in more than four years, when its stock dropped by 14.1% in February 2014.
The Outlook for Amazon
Amazon's third-quarter report left investors less than impressed as it registered slower growth than expected and also outlined more cautious projections for quarter four. Amazon stock price dragged the Nasdaq down yesterday along with Netflix which, despite rallying stock after its impressive Q3 report, is now also in the midst of a sharp two-day drop down by 9%.
Monday was a turbulent day for tech stocks in general. After IBM announced its acquisition of Red Hat for $34 billion, Red Hat stock surged, but IBM stock fell by 4.1%.
News out of the UK about a digital services tax for large tech companies and the deepening trade war will not help the prospects for tech stock in the short to medium term.
However, most analysts agree that the prospects for Amazon are still good and that the change we're seeing is a transition from hyper-growth to more modest growth. Eric Sheridan, UBS managing director said in an interview with CNBC:
"Nothing really has changed for the long term for Amazon, all the drivers for growth are still there."
Featured image from Fortune.