Stocks Keep on Sliding – Are We Heading for Bear Country?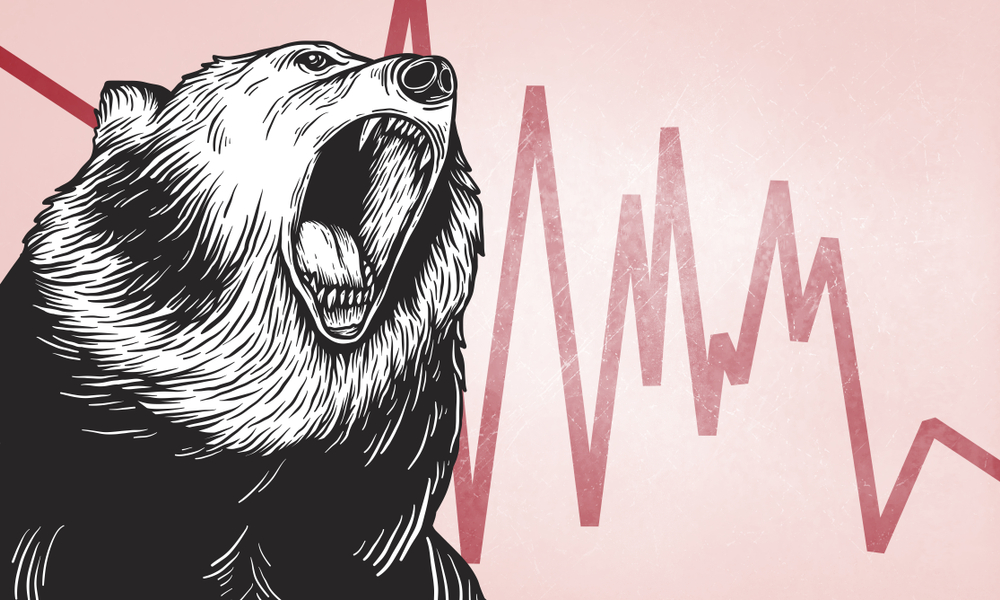 US stock markets took a heavy beating today, as the treasury bond yields show no sign of cooling. October, especially the 10th, has an ominous history for US markets. Today's selloff carries on that tradition.
All major indices are down at least 2%, with the S&P 500 3.2% down to 2814.00 and the Nasdaq Composite down a whopping 4.06% to 7510. The Dow30, thought to be a safe haven during a tech selloff, is down over 3.11% as well.
Today also comes as the fifth day of a steep losing streak for US equities. Thursday last week saw the yields on the 10-year and 2-year spike to 11-year highs, which marked the start of the current rout. The 10-year bond yield has hovered around 3.21-3.23%.
Some clear inverse correlation can be seen between the 10-year yield and the S&P500 as shown in the chart above. However, even as the short-term bond yields have remained relatively flat since yesterday, the markets today have seen their steepest selloff over the 5-day rout. In fact, the total drops rival those we saw earlier this year in February and March, which quickly recovered.
Bullish investors are hoping to see a similar recovery here.
Tech Selloff Drags Indices, but the Bleeding is Across the Board
The coveted FAANG stocks saw steep loses. Amazon.com (AMZN) is down nearly 5.50%. Apple (AAPL), which reached its $1 trillion market value in September, is down nearly 3.5%. Other big tech firms suffered similar bleeding. While most analysts warned that tech stocks were overvalued, their selloff drags down major indices that are heavy in themselves, such as the S&P 500.
However, the decline could be seen across all industries. Transports (DJT) dropped roughly 3.4%. Banks also saw selling. Chip makers like AMD and NVIDIA dropped, with the SOX ETF dropping over 3.80%.
Additionally, a large spike in trading volume was seen today, much higher than the 2018 average, accompanied by a spike in the fear and gauge index (VIX). These factors show that there was perhaps a panic sentiment taking hold of investors and hedge fund managers alike.
In an interview with CNBC, Jeremy Klein, chief market strategist at FBN Securities, said, "Portfolio managers tend to move to the sidelines in a skittish tape out of fear of suffering from a quick and sharp pullback."
Going Forward
The climate is now showing signs that investors could be getting defensive. Precious metals are rising, and there's an influx into "cash-like" vehicles such as Treasuries. It remains to be seen whether this is a pattern that will quickly bounce back as we saw in Q1 and Q2, or if it marks the start of a bearish trend for stocks.