The Rise and Fall of Multi-Millionaire Carlos Ghosn, Chairman of Nissan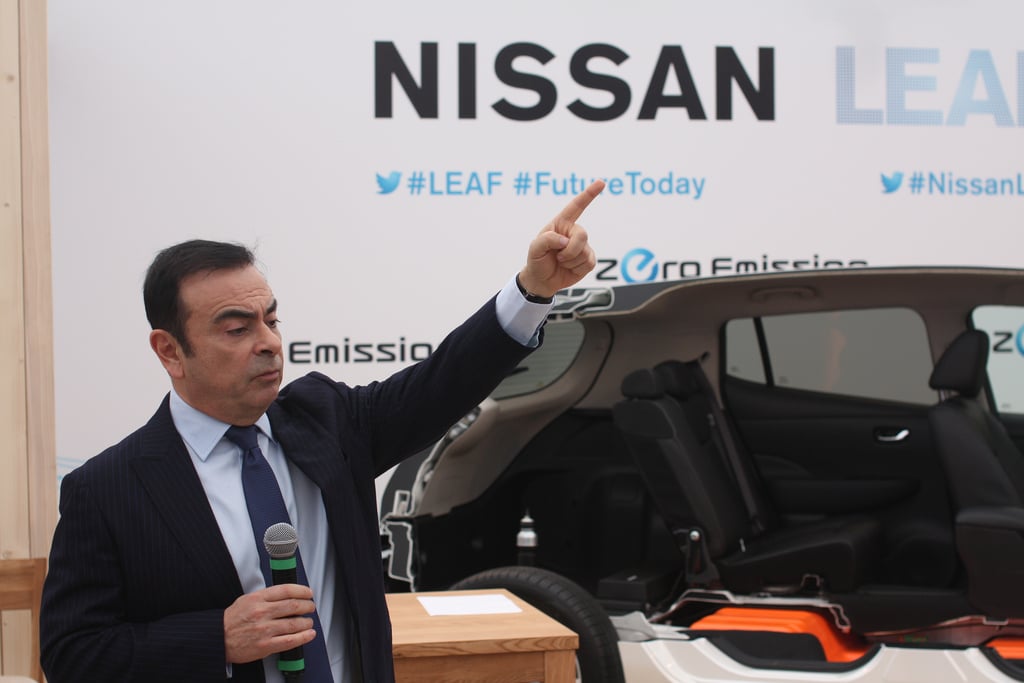 In a sudden and shocking development, French-Brazilian-Lebanese millionaire, Carlos Ghosn chairman of Nissan and one of the most influential figures in the automotive world has been arrested for financial misconduct.
Ghosn, also chairman of Renault and Mitsubishi Motors as well as Nissan, is legendary for creating a global alliance of the three automotive companies. Combined, the three auto-makers employ over 470,000 staff in 122 automotive manufacturing facilities and sold over 10 million vehicles in 2017. The three share both resources and costs in a model that other automotive companies have looked to copy. Rebecca Lindland, an auto analyst for Cox Automotive said:
"He was the creative genius behind all of this, and set the parameters to run these fairly disparate companies."
Ghosn is credited with saving French car-maker Renault after a restructure that returned it to profit and earned him the title "Le cost killer." When Renault formed the first alliance with Nissan in 1999 Ghosn became the leader of both companies and was then credited for turning around Nissan. He became CEO for Nissan in 2001 and Renault in 2005 and was the first person to be in charge of two Fortune Global 500 companies at the same time. Writing in 2002, of Nissan's return to success, Ghosn said:
"This was, quite literally, a do-or-die situation: Either we'd turn the business around or Nissan would cease to exist."
Ghosn went on to become chairman of Mitsubishi in 2016 when Nissan bought a controlling portion of the Japanese company.  He was also chairman of the Russian automotive manufacturer AvtoVAZ between 2013 and 2016.
The Hardest Working Man in the Automotive Industry
Born in Brazil in 1954, Ghosn moved to Beirut, Lebanon, at the age of six before going on to study in Paris graduating as an engineer in 1974 from École Polytechnique and from the engineering institution École des Mines de Paris in 1978.
He went on to work for Michelin for 18 years at plants in France and Germany before becoming a plant manager in France in 1984. In 1985 he became COO of Michelin's South American operations, developing his cross-cultural management style and bringing the division back to profit. Ghosn is quoted as saying:
"You learn from diversity … but you're comforted by commonality."
He then became COO and then CEO of Michelin North America in 1989 and 1990 respectively, moving to America, before becoming an Executive Vice President for Renault in 1996 and saving the struggling car company.
Ghosn, now 64, has a net worth of $100 million and a last reported salary of $17 million per annum. In 2003 he was ranked as one of the 50 most famous men in global business and politics. He pioneered the $5 billion investment by Nissan to build the first mainstream electric car, the Nissan Leaf.
Forbes Magazine once called Ghosn the hardest working man in the automotive industry for his traveling 150,000 miles by air per year between Paris and Tokyo. Japanese media has nicknamed him "Seven-Eleven" for his ability to work from dawn to dusk.
Arrested for Financial Misconduct
Ghosn was arrested in Tokyo, Japan, November 19, 2018, for financial misconduct pertaining to underreporting his own income and using company assets for personal use. Reports indicate Ghosn and Nissan Director Greg Kelly have been under investigation for a number of months for under stating their earnings to securities regulators in Tokyo. A statement by Nissan revealed:
"Numerous other significant acts of misconduct have been uncovered — such as personal use of company assets — and Kelly's deep involvement has also been confirmed."
The millionaire chairman has reportedly under declared his income by $44 million over a period of five years.  The arrest is part of a process in Japan before Ghosn's case can be brought to court and does not, as yet, confirm his guilt.
Nissan plans to meet this coming Thursday to discuss Ghosn's official removal from the Nissan board of directors. Hiroto Saikawa, Nissan CEO and now the only remaining top executive at the firm will recommend Ghosn and Kelly's dismissal citing their:
"Clear violations of the duty of care as directors."
Saikawa, in a press conference, went on to say:
"I have to say that this is a dark side of the Ghosn era which lasted for a long time."
Ghosn had been working to secure the alliance between Renault, Mitsubishi, and Nissan, including the potential of a merger, for a time when he would no longer lead the collaboration. He stepped down as Nissan CEO in 2017 and was likely to step down as CEO of Renault before his official term ended in 2022.
Renault's share price has already fallen 15% and Nissan's share price 11% in the aftermath of the news.
The automotive icon joins Mark Zuckerberg in the news this week as industry leaders under scrutiny. Zuckerberg, though not accused of personal misconduct, is facing further concerns over Facebook's operations.