Teenage Entrepreneur Rose Dyson from the UK Receives Critical Acclaim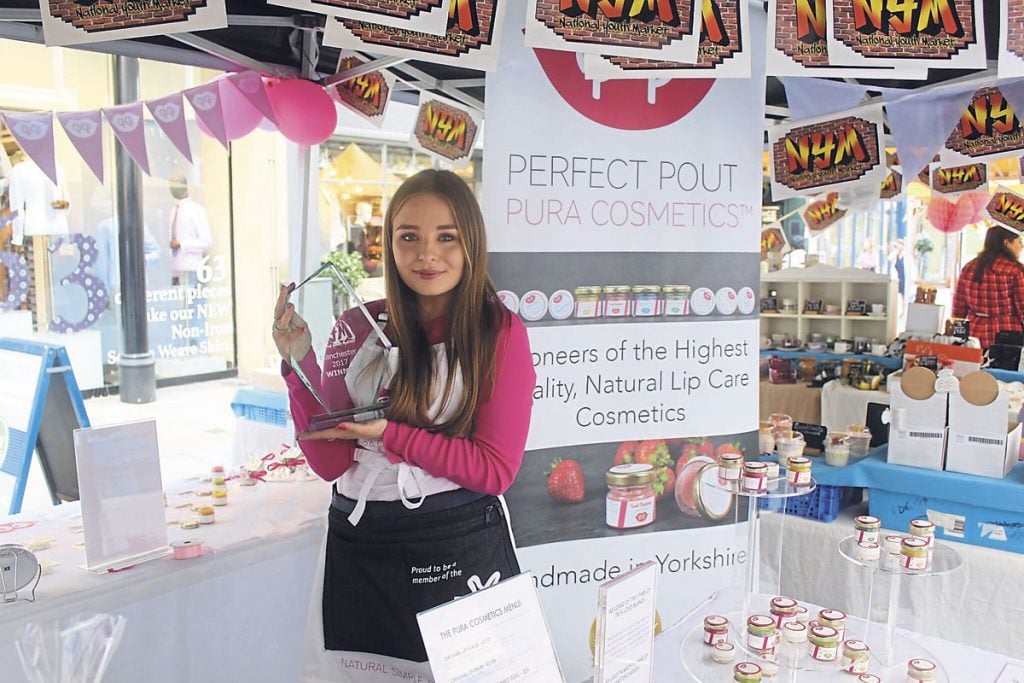 Entrepreneurial talents are not reserved only for adults as a teenage entrepreneur from the UK is receiving critical acclaim for becoming one of the top young businesspersons in the United Kingdom.
Rose Dyson is a 15-year old from Barnsley, Yorkshire, who is gaining traction in the news for creating a business with just a £25 investment back in 2015, which turned over £50,000 in 2017. It's never too early to become a money maker, and with a vision, hard work and guile, Ms. Dyson has earned her place as one of the top young business people in the United Kingdom.
Lip Balm Smooths the Cracks for Teenage Entrepreneur
Ms. Dyson was so tired of paying "extortionate" rates for lip balms that she decided to launch her own Pura Cosmetics products that include lip balm products created with affordability and ethics in mind.
Rose has now been awarded for her ingenuity by being placed on a top-5 teenage entrepreneur in the UK list run by the fintech company, Transferwise. The company made the list to find the 20 most promising CEOs in the UK with ages ranging from 16-19. One of the main judges for the competition, Robin Klein, who is the co-founder of Transferwise and the current General Partner, waxed lyrical in regards to Dyson's achievements and potential by saying that
"Rose lives her business and has developed an original range of products – originality in the beauty business is really important."
Ms. Dyson made the list in the face of stiff opposition from the best teenage entrepreneur competition in the UK and received an opportunity to pitch to TrasferWise's first ever employee, Taavet Hinrikus, with the chance to scoop up to £10,000 that can be used in a "no strings attached" investment. Ms. Dyson impressed Mr. Hinrikus and will now use the money to grow her business even further.
Ms. Dyson launched Pura Cosmetics after seeing a gap in the market due to the exceptionally high prices she was constantly paying for lip balm products.
"I thought the price was really extortionate. I started manufacturing from my kitchen."
She sold 25 lip balms with her first attempt and plowed that money back into growing her cosmetic products even more, and she is now being lauded as one of the best teenage entrepreneur proteges in the UK.
Imafe from Markettradenews.