Long-Haul Travel Soon to Be Only for the Wealthy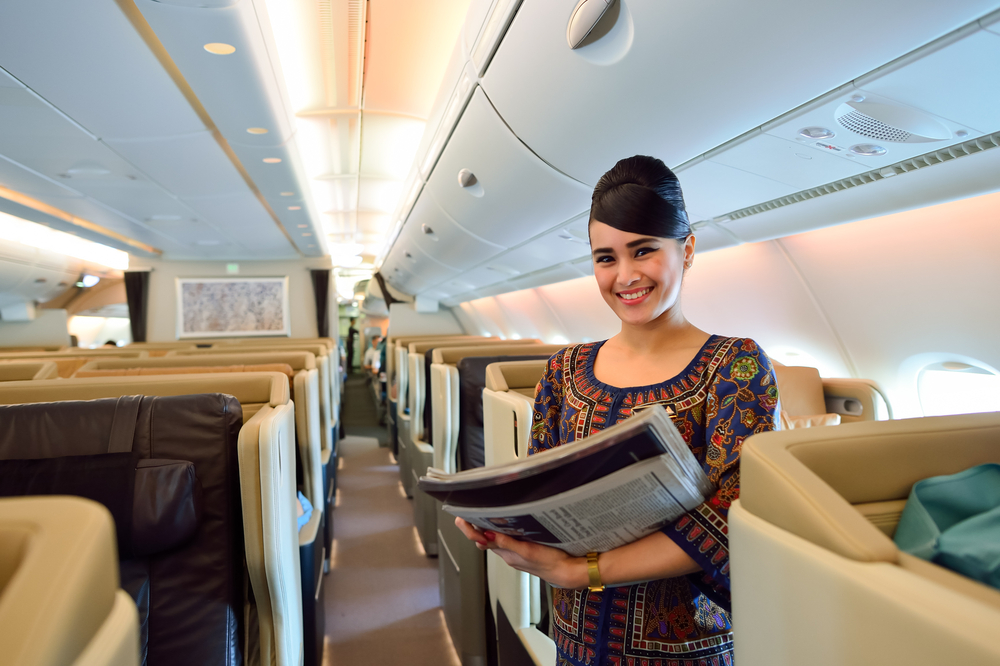 If you're fed up of having to travel with the herds of unwashed masses from cattle class, relax. If Singapore Airlines get their way, long-haul travel will only be reserved for the wealthy. Starting out with the world's longest flight from Singapore to New York, the record-breaking 10,400-mile trip won't include economy seats. Thank goodness for that.
In an age where telecom technology is constantly getting better, physically moving oneself from place to place remains a miserable experience. Passengers are forced to rub elbows with complete strangers and have their knees pressed up against the seat in front. Not anymore.
The Singapore Airlines A350-900 Ultra Long Range aircraft will bring back the class and style to flying that's been missing ever since "low-cost" became the mantra and you had to pay to add a suitcase to your ticket price. It appears that even amid rising oil prices and dwindling airline profits, you can give your customers a 5-star experience after all.
Champagne and Lobster
Technology is advancing even in the logistics world and it seems that new aircraft that guzzle less fuel than their earlier counterparts are making the 18-hour, 45-minute flight route viable again. Without inviting the paupers.
Singapore Airlines already received the first of seven Ultra Long Range Airbus A350-900 last month. These will be used for the Singapore to New York route and also for their upcoming Los Angeles to Singapore flight.
And you won't have to expect to be couped up like a chicken on the plane either. There's a maximum of 161 passengers featuring 67 flat-bed seats and 94 premium economy seats at the rear (naturally).
Passengers will also be able to select their meals from the airline's Wellness Set menu including prawn ceviche, lobster thermidor, and rib-eye steak. They'll also be able to pay for WIFI on the flight and have access to over 200 hours of movies and TV Shows.
Sleeping Pilots
Those who wonder how the pilot will make it through 20 hours of flying time needn't worry. There are four pilots on the flight and they're not allowed to fly unless they haven't flown for at least 48 hours before getting on board. They'll also be granted at least eight hour's sleep, compared to the usual 5.5 on a typical long-haul service.
The dimensions of the plane lend themselves nicely to the claustrophobic as well. With high ceilings, larger windows, and a wider body, there's more room to breathe on the Singapore Airlines flight. There's also less noise in the cabin thanks to the notable lack of cattle in the back (and also due to the noise reduction technology). LED lighting will reduce jet lag as well.
Is Singapore Airlines Setting a Precedent?
With other major airlines already in the race to outperform the Asian airliner, will Singapore Airlines set a precedent? Can we expect planes of the future to come equipped with gyms, play areas, restaurants, and cabaret? Perhaps. But one thing is for sure, with the trend back on stylish travel, you'd better start saving quick. Long haul flights could soon be just for the wealthy.
Featured Image from Shutterstock.