NBA Players Splurge on Some Pretty Amazing Stuff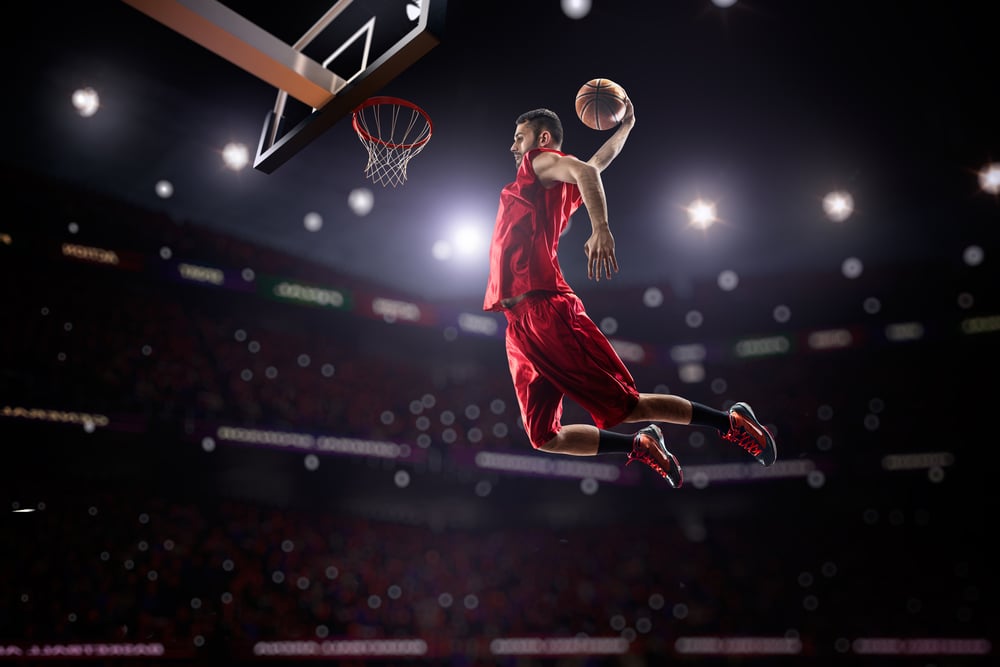 The average NBA salary is more than $7 million USD per year. All that money allows NBA players to indulge their tastes to a degree that's impossible for most people. Some of their purchases can be a little odd, and others seem downright idiotic in retrospect.
There also seems to be a propensity towards overspending which comes with a big salary. Many professional athletes end up taking a beating on purchases that seem like a good idea at first, but end up costing them a pile when they go wrong!
Gilbert Arenas' Shark Tank
Gilbert Arenas had quite a go in the NBA. In 2008 he signed a $111-million-dollar, six-year contract with the Washington Wizards, though his tenure there would be cut short.
He was convicted of keeping an unloaded firearm in the locker room and had to do a bit of probation as a result. The pistol was also apparently unregistered. Some of his fellow teammates were carrying guns illegally and had to pay the price alongside Gilbert Arenas.
After he transferred to the Orlando Magic, he decided to install a shark tank in his home that cost more than a half-million dollars up-front, and around six and a half thousand dollars a month to maintain.
Gilbert Arenas didn't last long in Florida either and had to sell the house and the shark tank when he left to play in Memphis in 2012.
Scottie Pippen's Jet
Scottie Pippen is a legend. If he hadn't been playing next to Jordan, he may have been an even bigger star.
Michael Jordan's massive shadow aside, Scottie Pippen was one of the most powerful NBA players of the 1990s. He was also a member of the fabled 1992 Olympic "Dream Team," which destroyed any other country by an average of 44 points.
In the world of aeronautics, Scottie Pippen was somewhat less successful.
According to reports, the NBA mega-star tried to save money by buying a fixer-upper private jet. Buying something that doesn't work with the hope it can be fixed is always a little risky.
In this case, Scottie Pippen pumped at least $5 million USD into a plane that never took off again, and probably couldn't be sold for much afterward.
The SuperFetish
It's easy to understand why NBA players could feel like superheroes. Their athletic ability is amazing, and they often have larger-than-life personalities.
Some NBA players take it to the next level. Shaquille O'Neal is well known for his love of Superman. He has spent unknown amounts of money on Superman-themed items, including $15,000 USD on a Superman bed to sleep in, and more than $40,000 USD to have a Superman grill put on one of his many SUVs.
Danny Granger is more of a Batman fan. He is apparently working on a Batcave.
The details on the Batcave are sparse, but he told the media that:
"Actually the builder called me and told me he found a nice little feature, a lift for my car, kind of like Batman had. It's in the works, it's a process. (My interest in superheroes) is just a big thing I've been a part of. I love Superman, love Batman. It's just the way I've been always."
Eddy Curry's Dream Life
Living big comes with a heavy price tag.
Eddy Curry has been notorious for spending money on life's luxuries, including $1,000 USD a month for cable television. He also retained a private chef for around $6,000 USD a month, which is a pretty sweet deal for the chef!
Like all things in life, Eddy Curry's ability to demand a multi-million dollar salary didn't last forever. His Chicago home is in foreclosure according to Wikipedia, and his last professional engagement was with the Zhejiang Chouzhou Bank Golden Bulls, back in 2013.
Making $7 million USD a year sounds pretty sweet. If you can't figure out how to save any of it, the whole thing seems to end in tears. NBA players have an incredible opportunity to get ahead, but few seem to have the skills to make the money last.
Featured image from Shutterstock.