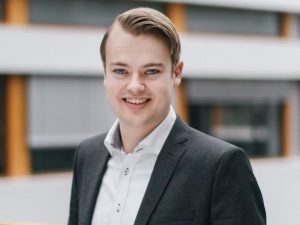 Jonas Borchgrevink is the founder of CCN.com, Hacked.com and MoneyMakers.com. He has established the Money Makers Club (MMC) for individuals that want to support each other to reach personal and business related goals, and to discuss projects and investments. Not trading. This club is based on the mentality of the MoneyMakers course on MoneyMakers.com and does not offer a get rich quick scheme. The club is for longterm growth and partnerships, including an expanding global network of peers.
Who is the Club for?
Both entrepreneurs, investors, and working men / women in regular jobs are welcomed. The only requirement we have is that you are as interested in creating a sustainable future for yourself and the members of this network, as we are. Our core mentality is to relieve ourselves from the 9-to-5 mentality and become financially independent by focusing on what works in order to create wealth.
Membership Benefits
Access to a worldwide network of equally minded individuals
Reports on how members made money the previous month
Invitations to events worldwide starting in 2019
Investment & entrepreneurial discussions and collaboration opportunities
Privacy
Members of the Money Makers Club adheres to strict privacy rules. Members are not allowed to discuss MMC-activities with non-members. MMC is based on trust and openness within the club, and to foster collaboration it is imperative that members keep information within the club. Breach of the privacy rules will lead to eviction from the club.
Cost
The cost per membership is $1095 per year, which will increase as the network evolves.
Events
Within 2018/2019 – when the club has 100+ members, MMC members will be invited to different events worldwide to network and learn from inspirational speakers and group sessions.
15 Spots are now open
15 new members are welcomed by July 1st for $1095 per year. You can secure your spot here.