Meet the Top 10 Richest Hollywood Film Producers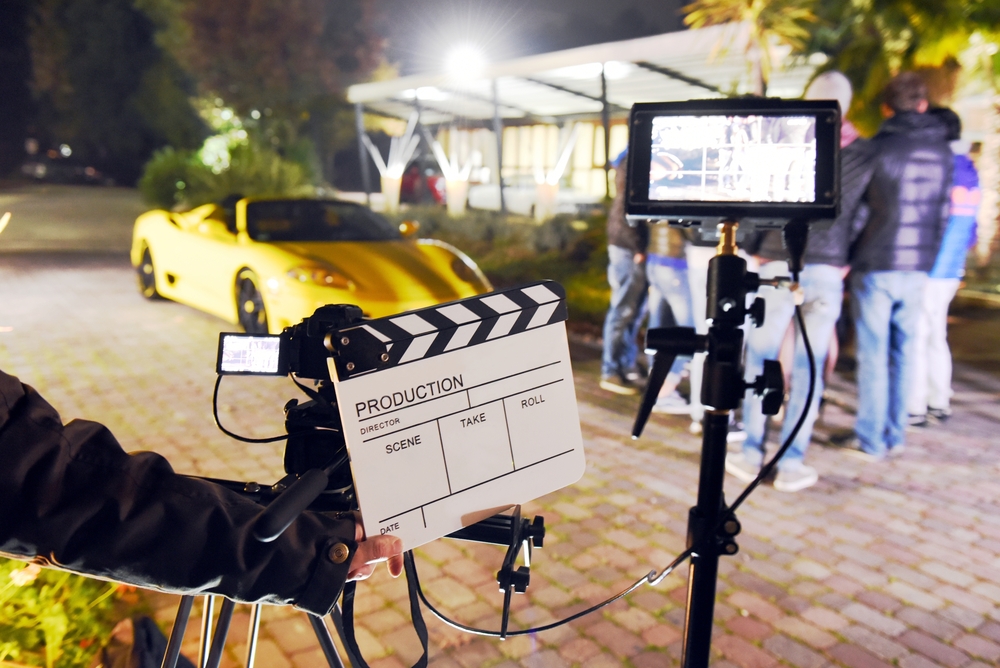 The Hollywood film industry is one of the world's oldest and most successful motion picture industries. From classics like The Godfather to cultural phenomenon such as Star Wars, Hollywood has created thousands of masterpieces.
These movies, however, owe their success to the team that works arduously hard behind the scenes. Most importantly, Hollywood film producers are the ones who put their careers at stake when they select an idea and spend months on turning it into a movie suitable for a diverse audience.
Fortunately, they are also the ones who reap the benefits of blockbuster hits. While an average film producer earns $750,000 per movie, a top film producer's upfront payment easily crosses $1 million.
The Top 10 Richest Hollywood Film Producers
1. George Lucas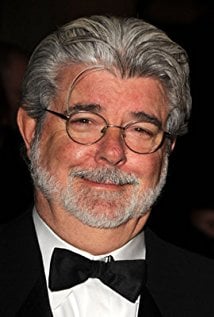 At the age of 74 and with a net worth of $5.6 billion, George Lucas is the creator of the Star Wars franchise. The first movie from the original trilogy was released in 1977 under his production company Lucasfilm. Lucas was given licensing and merchandise rights since Fox believed the movie would be a disaster at the box office.
However, the franchise became an instant success and earned him an Academy Award nomination. He returned as the producer for the next two sequels and earned a great deal of money after 40 million Star Wars action figures were sold for over $100 million in 1978.
Lucas also created the prequel series from 1999 to 2005, where Episode I grossed over $1 billion worldwide. He proved himself once more by creating another masterpiece: Indiana Jones. The first movie in the series was released in 1981 and it earned more than $389 million worldwide.
Even though Lucas sold Lucasfilm to Disney in 2012 for $4.1 billion, he remains Hollywood's richest film producer to date.
2. Steven Spielberg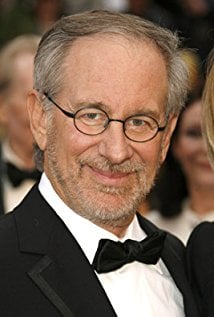 Aged 71, Steven Spielberg follows his friend George Lucas closely behind with a net worth of $3.7 billion. His name is attached to blockbuster movies such as Jaws, Indiana Jones series, E.T. the Extra-Terrestrial, Jurassic Park series and Saving Private Ryan.
Spielberg also co-founded Amblin Entertainment and DreamWorks Studios (DWA) and became the executive producer of the Men In Black series and the Transformers series.
He has been nominated for seven Academy Awards and has won three of them for Schindler's List and Saving Private Ryan. His latest movie Ready Player One earned $582 million worldwide.
Spielberg works as a consultant for Universal theme parks and earns millions of dollar per year in return.
 3. Arnon Milchan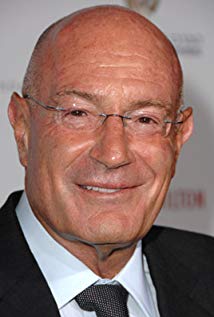 Arnon Milchan has a net worth of $3.6 billion and has produced over 132 movies under his production company New Regency Enterprises. Prior to joining the film industry, he transformed his bankrupt family business to a successful chemical company.
Milchan's filmography includes movies from different genres. He has produced romantic comedies such as Pretty Woman, Mr. and Mrs. Smith, What Happens in Vegas and Bride Wars, as well as blockbusters and critically acclaimed hits such as Fight Club, Gone Girl, Bohemian Rhapsody, The Revenant and 12 Years A Slave. Overall, his movies have grossed $11 billion at the box office worldwide.
Milchan is listed number 652 on Forbes list of The World's Billionaires 2018.
4. Thomas Tull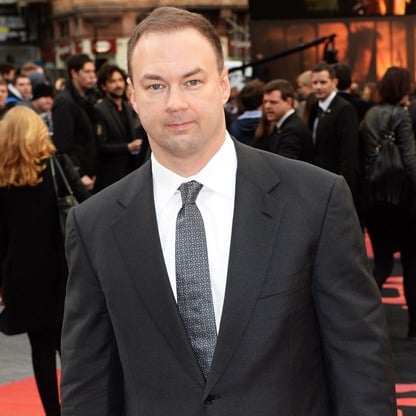 At the age of just 48, Thomas Tull has a net worth of $1.2 billion. Tull became a billionaire by following his heart and investing in movies based on comic books. He founded the production company Legendary Entertainment by raising $500 million and partnering with Warner Bros. in 2005.
Tull is listed as the executive producer of Superman Returns, 300, The Dark Knight, Hangover Series, Inception, Man of Steel, Interstellar and Jurassic World. In 2016, Legendary Entertainment was bought by Wanda Group for $3.8 million. Even though Tull left his position as CEO of the company in the next year, his net worth remains above $1 billion.
Tull is currently leading an investment holding firm Tulco, which uses Artificial Intelligence techniques to select different companies.
5. Steve Tisch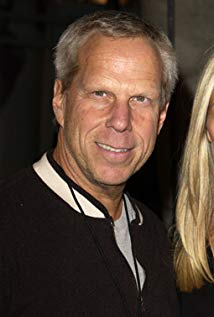 69-year-old Steve Tisch has a net worth of $1.1 billion.
Tisch has won a Golden Globe and an Academy Award due to his compelling projects. His earlier works such as Risky Business and Outlaws Blues weren't box office hits, but they were widely appreciated by critics. However, movies like Forrest Grump earned him various prestigious awards.
Tisch founded his production company Steve Tisch Company in 1986. It was merged with Black & Blu to form Escape Artists in 2001. Some of the movies listed under the company include The Pursuit of Happiness and Knowing.
Tisch became New York Giants' chairman and Executive Vice President in 2005. He also inherited a large sum of money from his mother's shares in his father's company Loews Corp.
6. Jeffrey Katzenberg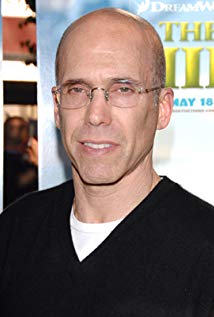 At 67, Jeffrey Katzenberg has a net worth of approximately $1 billion.
Katzenberg has been a part of some of the most famous animated movies of all time. He was the chairman of Walt Disney Studios from 1984 to 1994. He later co-founded DreamWorks Animation (DWA), along with Steven Spielberg, and served as the CEO from 2004 to 2016.
Katzenberg is the executive producer of Academy Award nominees Shrek and Shark Tale. However, his net worth increased when he received $400 million after Comcast Corp. acquired DWA for $3.8 billion in 2016.
Katzenberg founded consumer tech holding company WndrCo in 2017.
7. 
Jerry Bruckheimer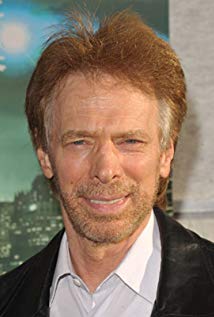 At 75, Jerry Bruckheimer has a net worth of $900 million.
Bruckheimer has produced hits in both film and TV industry. His movies and shows have earned 41 Academy Award and 77 Emmy Award nominations and won six Oscars, four Golden Globes and 17 Emmys. Hence, he is famously known as 'Mr. Blockbuster' in Hollywood.
Bruckheimer produced the Pirates of the Caribbean series — the first movie earned $654 million worldwide. Some of his other movies include Top Gun, Con Air, and the National Treasure series. He has also worked as an executive producer for The Amazing Race, Modern Men, CSI: Crime Scene Investigation and CSI: Miami. 
Bruckheimer was honored with a star on the Hollywood Walk of Fame in 2013.
8. James Cameron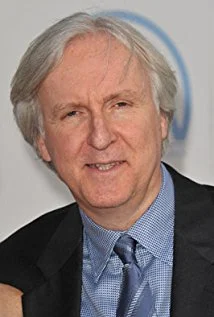 James Cameron of Titanic fame has a net worth of $700 million at 64 years old.
Cameron is the reason why every movie is being released in 3D nowadays. Up until Avatar was released in 3D, he was known for producing blockbuster hits such as The Terminator series, Aliens and Titanic.
Titanic grossed over $2.1 billion worldwide and became the highest-grossing movie of all time. However, it was de-throned by Avatar in 2010, which went on to earn more than $2.7 billion. Cameron is currently working on four Avatar sequels which are expected to release in 2020, 2021, 2024 and 2025.
Cameron co-developed Fusion Camera System to shoot 3D movies, which has been used in 23 movies. He was also named one of the 100 most influential people of 2010 by the Time Magazine.
9. Peter Jackson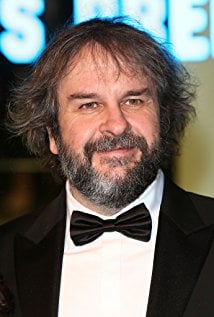 Peter Jackson is just 57 yet has already amassed a net worth of $450 Million.
From New Zealand, Jackson has produced the fifth-highest grossing film series of all time: The Lord of the Rings trilogy. Following the success of these movies, Jackson became a part of King Kong and The Hobbit trilogy.
Jackson received his Hollywood Walk of Fame star in 2014. He owns an aircraft restoration company titled The Vintage Aviator and is known for his World War I aircrafts collection.
Jackson planned to launch a movie museum in a convention center located in New Zealand to display movie props, collections, and other antiques. However, the plan was abandoned when he couldn't get into an agreement with the city.
10. Micheal Bay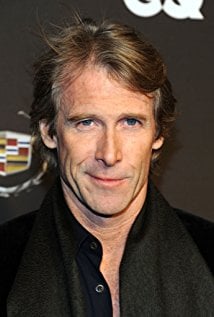 Michael Bay is just 53 and is worth some $430 Million.
Bay is the artist behind the box office success of the Transformers series. He worked as an intern in his early teens at the sets of the first Indiana Jones movie. He broke into the film industry when Jerry Bruckheimer hired him to direct Bad Boys in 1995.
Bay went on to co-produce Armageddon, which was nominated for four Academy Awards. His most successful project, Transformers, became the 13-highest grossing film series but failed to win over movie critics.
Bay co-founded production company Platinum Dunes in 2001, which has released horror movies such as A Quiet Place, The Purge series and The Texas Chainsaw Massacre.
Featured image from Shutterstock.