JPMorgan's Q3 Earnings Beat Estimates – Shift in Bank Stock Sentiment?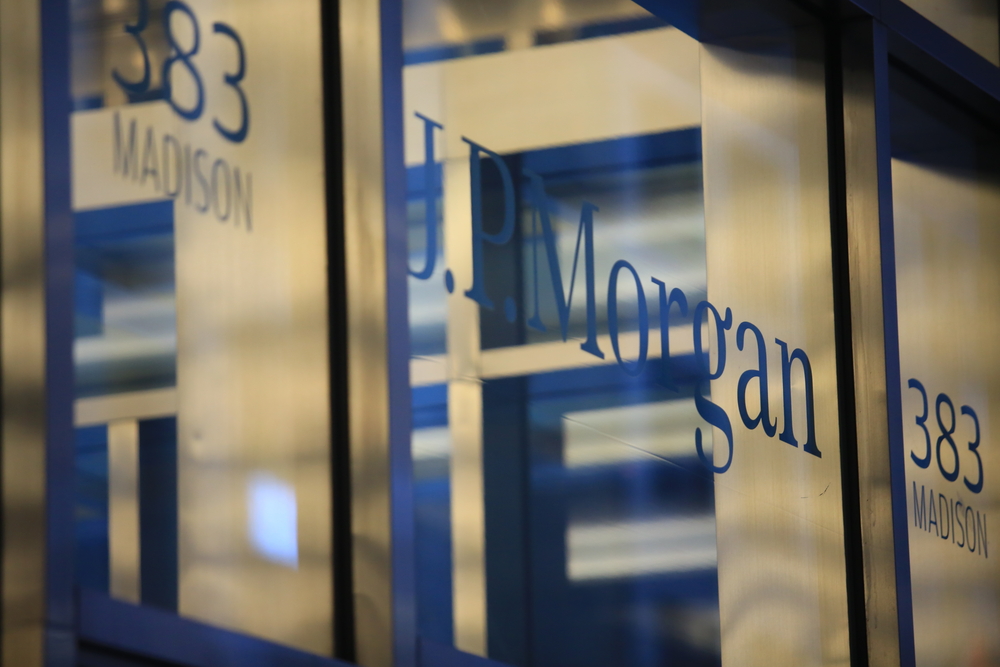 JPMorgan released their  Q3 earnings report today that shows top-and bottom-line revenue and growth remain strong. Bank stocks saw an unusual slump in the first half of 2018, even as interest rates rose. JPMorgan's good news could shift sentiment for banks in the last half of 2018.
Actual total revenue of $27.8 billion beat predictions for $27.5 billion. Earnings Per Share (EPS) beat analysts' estimates ($2.34 vs. $2.26).
Jamie Dimon, Chairman and CEO, commented on the report:
"JPMorgan Chase delivered strong results this quarter with top-line growth in each of our businesses, demonstrating the power of our platform. The U.S. and the global economy continue to show strength, despite increasing economic and geopolitical uncertainties, which at some point in the future may have negative effects on the economy."
Released overnight last night, JPMorgan's stock popped in pre-trading but has since cooled off, down 0.18% for the day at $107.03. Rising interest rates also are having a positive impact on revenue already, according to the report.
Nearly all of JPMorgan's service sectors saw strong growth, including Consumer & Community Banking, Card Sales and Merchant Processing, and Corporate & Investment Banking. Additionally, as the race for investment banks to improve their digital experiences, JPMorgan is staying competitive with the launch of new web applications. Dimon commented:
"We launched several innovative new products, including our digital investing platform, You Invest, and Sapphire Banking, which builds on our highly successful Sapphire brand."
A Turning Point for Banking Stocks?
JPMorgan's solid earnings report could mean a new phase for banking stocks, which have mysteriously under-performed in a rising-rate environment. Banks' profits usually rise as interest rates rise, which should theoretically mean their stocks would too, especially if other sectors are hurt with higher rates.
Historically, bank stocks have acted as safe havens during a credit crunch. Other banks are due to release Q3 earnings, including CitiGroup and Wells Fargo.
However, the good news didn't affect JPMorgan's stock price for very long, as it has already gone negative mid-day. This could set a less upbeat tone for other banks' earnings reports to beat estimates.
However, the last seven days in markets have turned steeply bearish, which could temper any good news from earnings reports from all sectors, as investors sit on the sidelines.