How to Launch a Successful News Site and Make Money: Part 1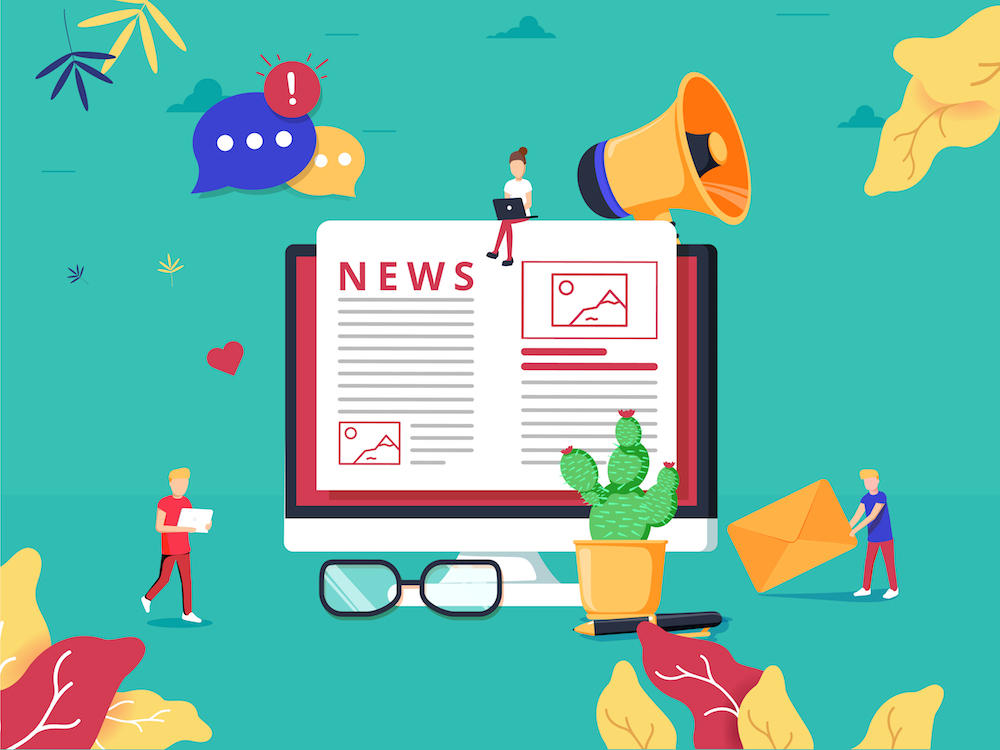 Let me first introduce myself. My name is Jonas Borchgrevink and I'm a serial entrepreneur. My most successful ventures have been news sites like CCN.com and Hacked.com – which I still own and operate. People love to read news and stay updated. Even with social media as the number one traffic consumer online, news sites still get their fair share of people's attention.
It is so easy to start a blog or news site that I would say anyone can do it. What is tougher is to be able to make enough money from the site to support the costs and give you a decent profit per month. There are many ways you can monetize a news site, but I'm going to get back to that later.
Most of the websites that I've created use WordPress, which is by far the most comprehensive and easy to use content management system (CMS). I've been using WordPress since 2010, and Hacked.com, CCN.com, and MoneyMakers.com all use WordPress. WordPress is constantly updated by the WordPress Team and best of all: It's totally free to use. All you need is a server to host your website (files and database).
If you're interested in creating your own blog or news site, I recommend that you first get a web server that can host your website.
Setting up Your Web Server
If you don't have a web server, start with a hosted web server at Bluehost. It's one of the cheapest web server providers in the world. Bluehost has a "one-click-install" button for WordPress that will let you create your website in minutes.
You can view plans and pricing here. I would recommend the "basic" plan if you just want to start experimenting with your site. You rarely need more than 50GB in storage, and you will get your own domain included in the price.
After choosing your plan, you can either register a new domain name or register a domain name that you already have.
Hacked.com and CCN.com are not hosted on Bluehost. That's because we outgrew the capabilities of Bluehost. We needed a far larger server and better speed than Bluehost could provide. If you get to that stage, let me know and I can guide you to a better solution. However, Bluehost and other cloud server providers like Hostgator are perfectly fine for small websites and blogs to start with.
Installing Your Website
Once you have registered your account you will see this dashboard:
If you click on "WordPress tools" you will be able to create your new website in a few minutes:
Just choose the domain name that you have registered, give the site a title, enter a username, password and email and click Install WordPress. Once you have installed the CMS on your domain, you can open a new browser tab and visit your brand new site on "mydomain.com."
When installing with the Bluehost auto-install, it will add a WordPress plugin called "MOJO Marketplace" (crappy shit) – this is what you will see when visiting your site for the first time:
Don't worry, you can remove this information from your website once you log in to your admin panel.
Editing Your New Website
To login to your admin panel where you can start customizing your own website, write the following in your browser: http://www.mydomain.com/wp-admin – where /wp-admin is the path to your admin panel. To log in, enter your username and password that you previously filled in:
Once logged in, you will see this neat dashboard where you can do almost everything with your new website:
I would suggest that you go to "Plugins" placed on the left sidebar, and then click "Deactivate" below the plugin called "MOJO Marketplace" as it's just a built-in ad-plugin.
After deactivating the "MOJO Marketplace" you can visit your domain again (mydomain.com), and you will see the following:
Congratulations, you are now the proud owner of a brand new website created in a few minutes. Now, what's next? Hold tight, I'll be posting a few stories per week on MoneyMakers.com to help you on your way to creating a money making news site or blog.