How the World's Highest Paid Woman Denise Coates Earned More than Apple's Tim Cook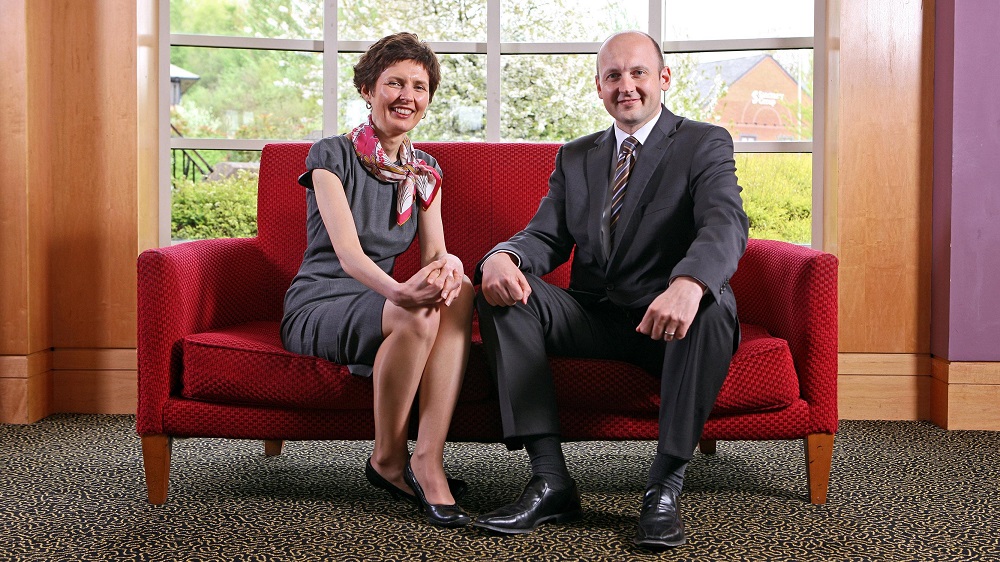 Denise Coates, co-CEO and founder of UK betting firm Bet365 earned $279 million in 2017 alone, making her the highest paid executive in the UK, and the highest earning female CEO in the world.
The $279 million outstrips Apple founder Tim Cook's salary for 2017 at just $12.8 million. Coates also earned a $57 million in dividends from her 50% stake in Bet365, which is not a public listed company.
The 51-year-old executive, mom to four adopted children, has a net worth of $3.6 billion. In comparison, the net worth of the iconic Apple CEO Cook pales at $625 million off the back of his $1 trillion-dollar computing and mobile phone business.
Coates was also named 388th on Forbes Billionaires list for 2018 and 69th in the Richest in Tech 2017 list. A trained accountant, she took over some of her family's betting shops in the UK before selling them to then betting giant Coral. Coates went on the launch the Bet365 website in 2000, a website that generated $3.2 billion in revenue in 2017.
The gambling market in the UK is 32% of the global gambling industry and the largest country market in the world, one that generated $17.7 billion in the year to September 2016. In the 12 months leading up to March 2017, Bet365 generated $2.8 billion, illustrating its massive market share of the UK and global betting market.
An Irresponsible Salary?
With "problem gamblers" costing the UK government up to $1.5 billion per year in 2016, according to GambleAware, the salary of Coates draws attention.
UK Liberal Democrat political party leader Vince Cable described the CEO's earnings as
"Irresponsible and excessive."
Cable believes the gambling industry needs much tighter regulation, something that could restrict Bet365's and in turn Coates' earnings, of the high industry salary he added:
"In any circumstance it is hard to justify, but more so given the money comes from people struggling with compulsive gambling."
Others have stepped up on Twitter to defend Coates, according to CNN reporting, pointing to the work of the CEO and her Stoke-On-Trent, UK, based business.
Denise Coates has built a world class business from nothing but an idea. She has built that world class business right here in Stoke on Trent. Yes it's an exceptional, mind-boggling salary but don't overlook what an exceptional mind-boggling achievement it is. #bet365

— poc (@peteoconn) November 21, 2018
Coates is one of the more private global high earners, she gained a degree in Econometrics from the University of Sheffield before beginning at the bottom in her family's betting shop business. She learned accountancy and eventually took over the company, Provincial Racing, as Managing Director in 1995. She turned around the business, expanding by acquiring a neighbouring betting business.
A Gamble on Gambling…
Speaking in a past interview when questioned on her role in the male-dominated betting industry Coates said:
"I never gave it a second thought. It didn't cross my mind. I probably had a few [meetings] at first where I had to put somebody right – but I knew my business, so it wasn't a problem. I just wanted to get on with making my business successful."
When launching Bet365 Coates obtained a loan, using her family business as collateral, a gamble on internet-based betting, which of course has now paid off. Coates reportedly said:
"We knew the industry required big startup costs but… we gambled everything on it. We were the ultimate gamblers, if you like."
Honoured by the Queen
Though Coates' salary has been criticised it's hard to deny the CEO has both worked her way up and worked hard to launch an extremely successful business. Like many successful business founders, she has worked around the clock. Coates has said:
"You start a 24/7 business and you work 24/7. When you're not here [in the office], you take calls in the middle of the night, regularly – that's how the early days were. I've worked harder than you can possibly imagine."
Coates formed her charity, The Denise Coates Foundation in August 2012 which has donated the equivalent of $128 million to twenty causes in the UK and abroad, including to cancer charities and hurricane relief programmes.
She's also brought 3,000 new jobs to an area of the UK that declined dramatically in recent decades. Coates was awarded a "Commander of the Order of the British Empire" (CBE) in 2012 for services to the community and to business and has also been awarded an honorary doctorate from Staffordshire University.
Apple CEO Cook is unlikely to begrudge Coates her success. He has the most profitable business in the U.S, one that brought in more than $49 billion in net income in 2017.
Cook says he is not motivated by money and has plans to donate much of his wealth. He appears to be shifting to becoming a consumer data champion, calling for EU style GDPR laws in the US to protect individuals data from big tech oligopolies just like his own.