FILA 2018: Indian Entrepreneurs and Millionaires of Today and Tomorrow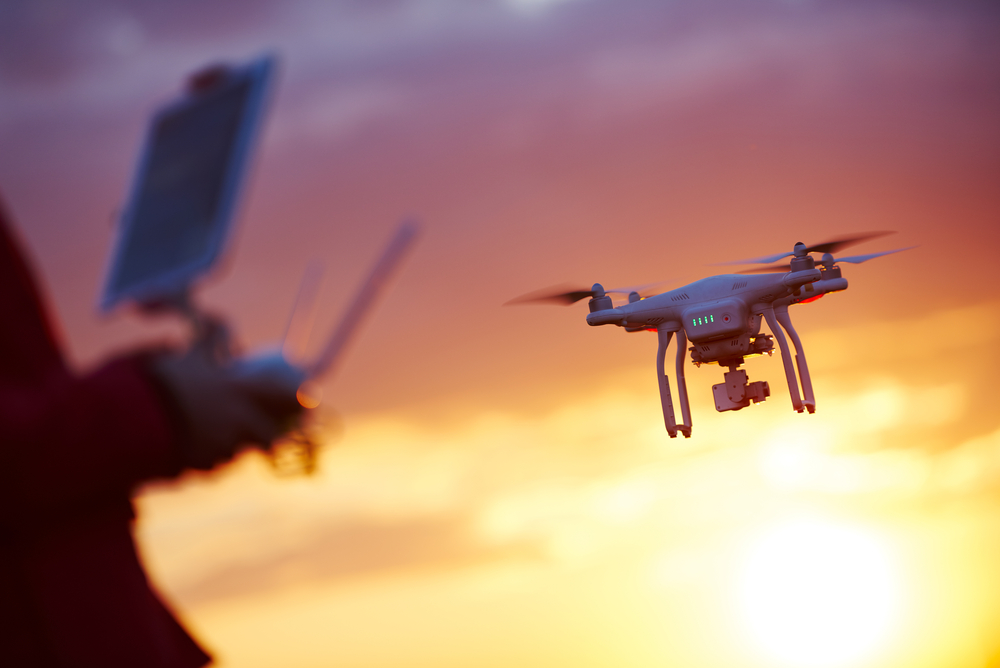 The Forbes India Leadership Awards (FILA) 2018 ceremony held at the Trident in Mumbai, November 23, recognized the outstanding CEOs and entrepreneurs in the world's fastest growing economy.
Some are already millionaires and billionaires, others are just beginning their entrepreneurial journeys, including teenagers as young as 13 who received a standing ovation for their success at such a young age.
#IconsOfLeadership | Teenage #Entrepreneurs , #business leaders share the stage to highlight #innovation : https://t.co/xo2h5992Zd | By @MBalachandran88 pic.twitter.com/yxt3jaMFmn

— Forbes India (@forbes_india) November 24, 2018
Here are a handful of the FILA 2018 award's featured entrepreneurs and winners from the event's nine categories well worth a mention.
Harshwardhansinh Zala – Age 15 – Founder of Aerobotics7 Tech Solutions
Zala, has invented a drone that can detect and detonate landmines, still a major cause of death and injury in many war-torn countries, affecting 26,000 people each year. The device uses multi-spectral detection to identify both metal and plastic landmines, and other ordnance and explosive devices. Zala told Forbes India:
"We can detect explosive devices, track their location and detonate them with our wireless detonator, averting any human risk."
The EAGLE A7 drone (Escort for Attacking on Ground & buried Landmines as Enemy by Aerobotics7) took three years to develop and is 91-93% accurate. Zala is filing five international patents to protect his technology.
Even though his early access to the internet during the research of his projects was limited, Zala persevered and he's now visited Silicon Valley and Google and had multiple university place offers from around the world. Aerobotics7 now employs over 30 staff but the product is not yet in full-scale production, it will be presented to the Indian Army this year. Zala is reported as saying:
"Never underestimate yourself… If you want to change something, do it even if it is impossible for the world."
Azim Premji – Net Worth $20 Billion
The 73-year-old billionaire won the FILA 2018 lifetime achievement award for his transformation of a vegetable oil company into the IT enterprise Wipro and then his philanthropic activities over the last two decades. Premji left Stanford University and his studies to take over the family cooking oil business when his father died in 1966.
He expanded into software and then computer products and Western India Vegetable Products Limited became Wipro Products Limited. Wipro now has an innovation center in Silicon Valley focused on new technology and collaborating with startups. It won a $1.6 billion contract from Alight Solutions, Illinois, U.S, in September 2018.
Premji founded the Azim Premji Foundation in 2001 with a vision to improve universal education systems and schools in India, particularly in rural areas. In 2010 Premji pledged $2 billion to improve education in India, the largest donation of its kind in the country.
Vivek Chaand Sehgal – Net Worth $5.2 Billion
Sehgal is chairman of the Samavardhan Motherson Group, founded in 1975. The businessman won the FILA 2018 entrepreneur award for taking the company to its status as the 23rd largest auto parts company in the world. He's led 20 acquisitions for the firm in the past 15 years and the company adjusts its strategies to cope with the evolving global economy and automotive marketplace.
#IconsOfLeadership | The Entrepreneur for the Year is Vivek Chaand Sehgal, chairman, Motherson Sumi Systems. Read more: https://t.co/2wHeG0bMzE | By @Salspl pic.twitter.com/mgGaMxfqlq

— Forbes India (@forbes_india) November 24, 2018
The Samavardhan Motherson Group generates revenues of over $10.5 billion, partners with Japan's Sumitomo Wiring Systems, and has 250 factories and operations in 41 different countries. Its clients include Volkswagen, BMW, Mercedes, Ford, and Toyota.
According to Forbes, Sehgal is 21st on India's Richest 2018 list and the 289th richest billionaire in the world. Sehgal, at 62, is Indian-born but has Australian nationality.
Adar Poonawala – Net Worth Unknown
Ada Poonawala is the 37-year-old son of Indian billionaire Cyrus Poonawalla who has a net worth of $7.9 billion.
Cyrus Poonawalla founded the Serum Institute of India in 1966, now one of the world's largest vaccine makers, producing 1.5 billion doses to protect against diseases like measles, polio, and influenza. The company owns Bilthoven Biologicals and the Czech based unit of Nanotherapeutics.
Adar Poonawala is now CEO to the Serum Institute, winning the FILA 2018 GenNext entrepreneur award, given to heirs of family businesses in India.  He's seeking to grow the low-cost vaccine manufacturer to more than twice its current size by 2022.
The Serum Institute was critical in the mid-2000s and onwards producing low-cost vaccines which have helped to almost wipe out the meningitis-A virus in much of the sub-Saharan region. Bill Gates said of the Serum Institute in 2012:
"[SII's] contribution to global health has been phenomenal."
Adar Poonawala said of the business and his father's aspirations:
"My father's vision was always to provide low cost, yet high quality vaccines to the masses."
The Serum Institute keeps its profit margins low and supplies vaccines to the Indian government and organizations like Unicef and the WHO. Adar Poonawala told Forbes India:
"Children will be vulnerable if we don't provide the vaccines to immunise them."
He also claims that two out of three immunized children around the globe have been administered Serum Institute vaccines.
Adar Poonawala was named one of the Heroes of Philanthropy 2016 for donating $15 million to clean up Pune city, near Mumbai.
One thing that was clear from FILA 2018 is that India's thriving, and growing, economy is being driven by many committed entrepreneurs young and old as well as companies which are able to diversify to continue the country's growth.
Diversification is a key strength of India's economy, making India a land of opportunity with a number of important sectors worth monitoring for entrepreneurs and investors.
Featured image from Shutterstock.