Who Is Einar Aas? Norway's Biggest Trader Falls From Grace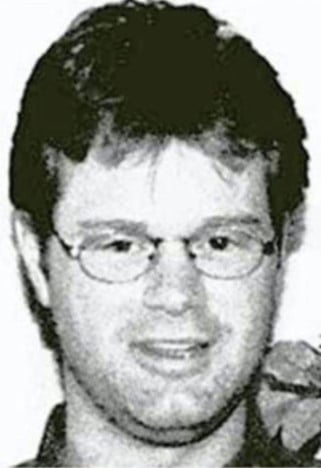 Everyone loves a good old-fashioned rags-to-riches story. But you know what they relish even more? When the riches turn back to rags. There's something so deliciously satisfying about wealthy people falling from grace, especially when they do it in a spectacular way like Einar Aas.
Einar Aas was one of Europe's biggest energy traders for almost 20 years. He was Norway's highest paying taxpayer in 2016. Last month, his trading positions were liquidated after one bet too many.
Einar Aas Was Norway's Biggest Trader
Einer Aas was Norway's biggest trader for almost two decades, seeing significant success in the power markets. He was also a staunchly private person to the point of paranoia. Aas bought a large house on the water in Grimstad, three hours south of Oslo. He then set about building properties around his own to further protect his privacy. Making small talk with neighbors was not part of Aas' routine.
Yet Einer Aas was well-known in trading circles. His name, that is, not his face. Unlike plenty of other uber-wealthy traders, Aas was also known as a phantom trader on the circuit. He didn't attend any trader meetings or industry conferences. He wasn't in the public eye. And he never gave an interview.
He didn't gad about town lavishly spending his wins. He simply amassed his fortune betting on Nordic power from his own seaside home surrounded by empty buildings.
Einar Aas Early Days
A straight-A student, it was evident from early on that Aas was going to be a success. In fact, he was described in his school yearbook as the "bookmaker of the class." According to Bloomberg, he was also known for his love of gambling, frequently betting on horses and playing poker.
He graduated from Norway's top business school, the Norwegian School of Economics, whose elite alumni include the CEO of energy company Equinor ASA, and Head of Norway's $1 trillion wealth fund.
Aas broke into the world of trading as a risk manager for Interkraft Trading, where he was able to marry his passions for numbers with his lust for gambling. With unwavering dedication, Aas soon became the company's best trader before leaving to set up his own energy company with three colleagues.
He then established a private investment company with just 250 000 NOK in initial capital. Aas then traded in his name directly as of 2005.
His old boss at Interkraft said that Aas was always the first person in the office and that he had a very good understanding of the relationship between risk and return.
Making Big Investments
Aas is best known for trading in the Nordic power market, but he also invested a significant amount in property as his fortune grew. He bought a luxury apartment in one of Oslo's most exclusive waterfront districts.
Despite energy markets taking a pummeling around the world in recent years, Aas rolled with the punches, posting a total taxable income of 3.5 billion kroner ($420 million) since 2002. After an exceptionally profitable year in 2016, he became Norway's highest individual taxpayer of the year. Tax records are public property in this Nordic country.
Things couldn't get better for the man with the Midas touch and he was known by his peers for taking the biggest and best bets in the market.
A Gamble that Didn't Pay Off
Last month, Aas took one gamble too many and it would be his last as a trader. The 47-year-old was expelled from the Nasdaq after racking up losses of hundreds of millions of euros. It seems that Einer Aas miscalculated the risk/return ratio on this occasion, betting that the spread between the German and Nordic power would narrow. It didn't.
Instead, carbon emission allowances went on a bull run pushing up the German energy market, and poor weather forecasts pummeled the Nordic market.
In a statement to Norway's Dagens Naeringsliv, he admitted to taking a position that was simply too big in relation to the liquidity in the market. After massive adjustments in prices in both the German and Nordic contracts, Aas was forced to pay out his last free liquid funds to the exchange. But it wasn't enough.
On Tuesday, September 11 Aas was declared in default and placed under administration. His portfolio was liquidated the next day.
The Nasdaq called it a true "Black Swan event." Aas' fall from grace isn't just a blow to the former multimillionaire but also for the stock exchange who bought the market in 2010 in a bid to move into commodities.
The world's oldest power market used to be the pinnacle of electricity trading. Today it is at its lowest level since 1999. An aging and weak market mourning the loss of one of its biggest traders.
But How Was This Possible in the First Place?
In normal circumstance, traders are overseen by a clearer, otherwise known as a guarantor of trades. Aas had none. A clearer could have acted as the safeguard to stopping his bets earlier by demanding collateral.
The absence of this key safeguard is now a question that Nasdaq Clearing will have to answer. How was Aas allowed to operate outside the usual trading protocols?
Furthermore, it isn't only the Nasdaq who had to front the loss. Other clearing members including brokerages, banks, and utilities had to step in to top up Nasdaq's default fund to cover Aas' losses of over 100 million euros.
A temporary Junior Capital facility was set up to help replenish the fund with around 19 million euros and, in fact, by the following Monday morning, almost 90% of the lost funds had already been replaced.
The world of energy trading in Norway will carry on without the phantom trader whose extravagant bets will be missed. As will his fat tax contributions in the seaside town of Grimstad.
And as for Aas? One can't help but imagine him coming to terms with his losses as only he would. Alone. Staring out at the waterfront, sipping on Akvavit and wondering what gamble he'll take on next.
Images from Shutterstock.