Cashless Transactions in India Set to Boom over the Next Few Years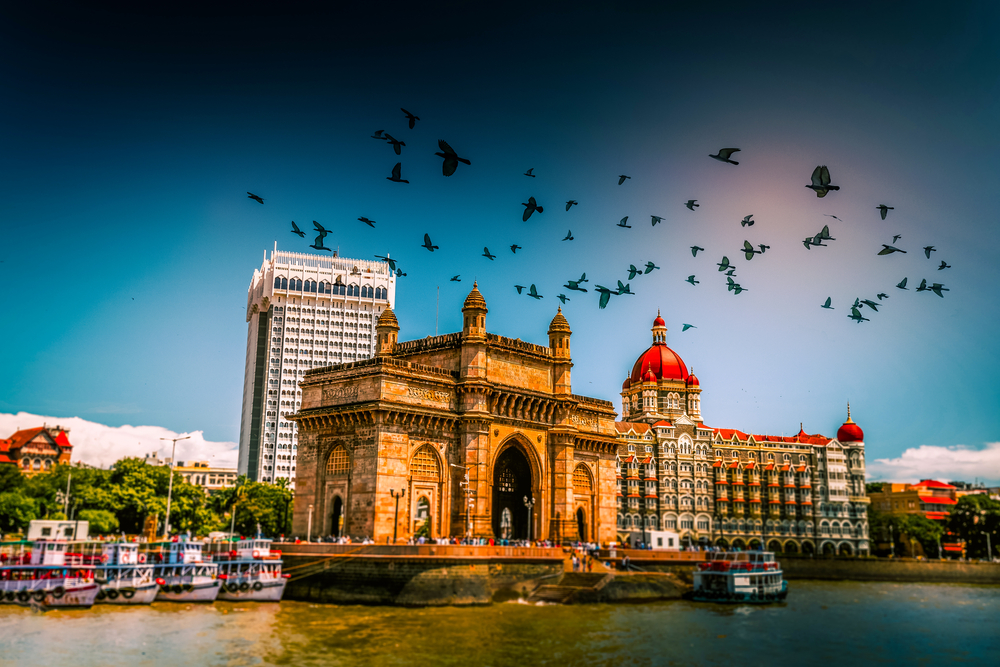 The proportion of cashless transactions varies widely across the globe with some countries, like India, still considered a cash economy. Last year more than 70% of Point of Sale (POS) transactions in India were in cash and just 20% were credit or debit card transactions. Whereas cash transactions in South Korea were only 11% with credit and debit cards making up a staggering 85% of POS transactions. However, data suggests that cashless transactions in India are set to boom over the next few years.
It's not just India which is expected to see an upsurge in cashless transactions though. If you run a business with an international client base it's important that you follow the trends in eCommerce and POS systems.
Potential customers will look elsewhere for goods and services if you make it too difficult for them to pay you. During a recent visit to the UK, I was surprised to find that cash is no longer king.
It started before I even arrived in the UK with British Airways no longer accepting cash, of any kind, on their flights. At London Heathrow, one of the world's busiest airports, traditional cashiers have been replaced with self-service, cashless tills in at least one store.
Worldpay Annual Global Payments Report
Worldpay published their annual global payments report a few days ago and the first thing you will notice is that it's twice as long as their 2017 report. The 108-page PDF starts with a global summary of the status of eCommerce and POS payment methods.
In 2018 eWallets are expected to account for 36% of online payments and to increase to 47% by 2022. Globally POS payments in cash are expected to fall from 31% to 17% over the same period.
The Worldpay report goes on to provide data for North America, Latin America, EMEA, and Asia Pacific. The data is then broken down by country. At present, cashless transactions in India are considerably lower than the average for the Asia Pacific region.
"Cash continues to be the primary payment method for point of sale purchases and eWallets dominate for online payments."
With only an estimated 45% of the population in India currently having access to the internet eCommerce and cashless POS payments have not yet reached the levels of many other nations.
"As internet penetration and the digital economy continues to grow, there will be room for ongoing shift of payment forms."
Why Cashless Transactions in India Are Set to Boom
In some areas, India is already ahead of many nations when it comes to cashless payments. The Unified Payments Interface (UPI), promoted by the Indian government, is one such example. It allows users to send funds based solely on knowing the recipients mobile phone number.
Traditionally India has tended to use feature phones rather than the more expensive smartphones. UPI works with either type of phone but smartphones are much more user-friendly. Smartphone sales in India continue to grow and IDC announced November 15 that they now match those of feature phones.
More than 42 million smartphones were purchased in India in Q3 2018 with Xiaomi leading the way with 11.7 million units sold in the quarter.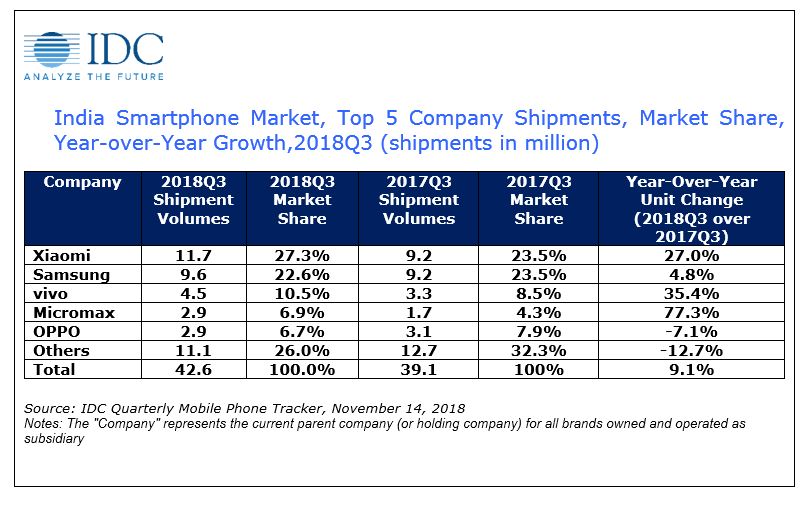 Increased smartphone usage in India will see an increase in eCommerce and cashless POS transactions in the coming years. Worldpay estimates that eCommerce will expand by 21% per year between 2018 and 2022. Smartphone adoption is being driven, in part, by lower costs for internet use.
Pushing down the Cost of Internet Use in India
Mukesh Ambani, Forbes ranked 18th wealthiest man in the world and India's richest person, is helping to reduce the costs of using the internet in India.
He's the largest shareholder in Reliance Industries Limited (RIL). Jio, a subsidiary of RIL, has slashed 4G data costs in recent years.  Jio offers an annual, pre-paid 4G contract, with 1.5GB of daily data allowance for around $24.
The annual contract brings the cost per GB down to less than $0.05. Previously costs for 1GB of mobile data in India were as high as $2. Jio has also launched 4G feature phones from as little as $20.
With the significantly reduced data tariffs, Jio was able to attract 100 million customers in just three months. They now boast a customer base of more than 250 million customers.
Keep up to Date with Payment Trends
It's important that business owners know what payment systems their customers have access to and they vary significantly across the globe. For much of the world, traditional debit and credit cards are very popular. Some of the most prestigious cards used by the rich and famous include:
Coutts World Silk card – believed to be favored by the Queen of England
JPMorgan Chase Palladium Visa – the "ex-US President Barack Obama" card
Bank of Dubai First Royale MasterCard – diamond embedded card
American Express Centurion Card – used by Oprah Winfrey and Kim Kardashian
Some of these cards have no credit limits but are often available via invitation only and come with undisclosed perks.
In recent years cryptocurrency cards like Wirex and Revolut have grown in popularity. Many merchants are now accepting cryptocurrency payments on their websites with some incorporating instant, almost fee-free processing.
It might be quite sometime before your cash is refused in India but don't visit this British pub with only cash in your pocket.
Featured image from Shutterstock.